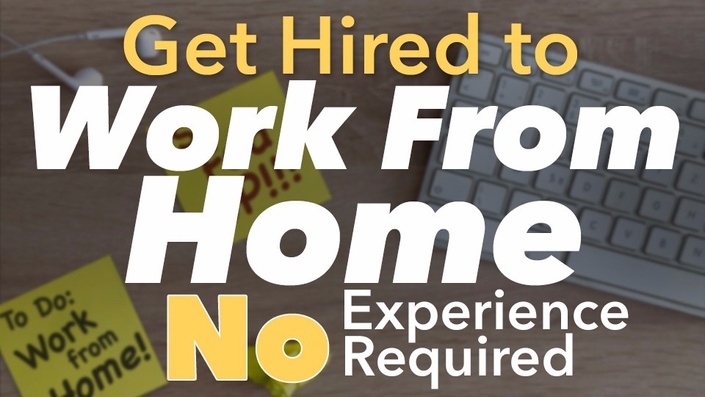 Get Hired to Work From Home No Experience Required
Landing that perfect remote dream job is easy when you know the tricks
Regardless of whether you already have experience working remotely or are trying to land your first work from home position, this course is for you.
At the end of my 26+ LESSON course, you will not only be able to find the best work from home jobs, but learn exactly what to say for interviewing with confidence and beat the competition. I promise that you will also pick up a ton of work from home strategies along the way that will make you a success from anywhere, improve your work-life balance and put you in the driver's seat.
You'll learn:
Basic and advanced strategies for locating work from home jobs perfect for you
How to identify and avoid dead-end or nightmare remote work employers
The secrets to scoring an interview without even sending a resume
What remote job interviewers want to hear and what frightens them away
How to handle video conference interviews like a pro
Protecting yourself and your "brand"
The best work from home pro tips and how to describe them with impressive authority
Bonuses you will also receive:
Detailed Course Worksheet for Easy Take-away Notes & Future Quick Reference
Remote Job Website Cheat Sheet
Land a Work from Home Job Steps Cheat Sheet & Checklist
The Real Work from Home Salary Calculator
Company Profile Interview Prep Worksheet
Quality Work from Home Job Spotter's Guide
The Never Miss a Step Job Winning Spreadsheet
Real-life Remote Job Interview Videos with Successful Candidates
Sample Cover Letter & Resumes
Sample First Contact Email
Sample First Contact Phone & Voicemail Scripts
Questions You Must Ask Every Remote Employer Cheat Sheet
Embedded Challenges to Guide & Kickstart Your Path
Lesson Quizzes to Lock Concepts into Your Brain
A Full Hour of One-on-one Time with the Instructor
Access to Course Comments for Direct Instructor Communication
Access to the Permanent Work from Home Community Private Group
Guaranteed Instructor Office Hours over Live Chat
Student-only Discounts to Additional Success Courses
Your Instructor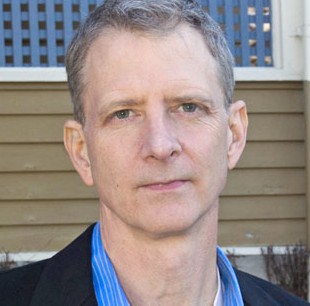 I'm Gregory Sherrow and I hire people just like you.
I've been in the corporate IT world since the last century, web development since 1997, in web technology management since 2001, a remote team manager since 2006 and I've held directorship and VP positions over 100% remote teams while working from home. I can also claim remote freelance experience somewhere in that history as well as remote company entrepreneurial tendencies that I can't seem to shake.
I have spent years hiring, training and managing remote employees and establishing remote work policies as well as advising and mentoring individuals who want to live the dream of working from home.
I love every aspect of working from home and I will never return to an office.
Oh, yeah. And I raised two kids while working from home (probably the biggest challenge).
Course Curriculum
This course is designed to get you hired to work from home quickly regardless of your previous experience working remotely. Notice below how each course lesson builds on the last.
The early lessons will fill you with confidence-building facts about all aspects of remote work. Next we get the job targeting process underway, and while that snowballs, I prepare you to tackle the hard interview questions that knockout unprepared remote candidates every day. I then polish up your presentation until it shines like a beacon. When going for a work from home position, so many more details matter and are scrutinized by remote managers. Acing each one moves you one step closer to landing that perfect work from home job.
As if all this weren't plenty to cover, I then provide you with two overlapping techniques for leaping over 99% of your competitors in the remote job market. If you've ever wondered why someone else got the job even though you were more qualified, this may be your life-changing A-HA! moment.
Finally, we'll cover all the steps of first-contact and interview preparation in detail then pull it all together and actually apply for that dream job.
You'll be working from home in your slippers, emailing coworkers with your feet up at the beach cabana or video conferencing from your favorite mountain hideaway in no time. Don't wait!
INTRO
THE SECRETS OF WORKING FROM HOME (an experienced manager's point of view)
Lesson 1: Exploding the myth that work from home pays less
Lesson 2: Words from a real remote employer: What are remote employers are looking for?
Lesson 3: Identifying great work from home jobs and avoiding deathtraps
FINDING THAT PERFECT JOB
Lesson 4: Effective searches
Lesson 5: Making your own way
PREPARE YOURSELF
Lesson 6: The right and wrong answers to: why do you want to work from home
Lesson 7: Staying focused when working from home
Lesson 8: Staying organized when working from home
Lesson 9: Avoiding isolation when working at home
Lesson 10: Professional communication when working remotely
Lesson 11: What if you don't have real work from home experience?
UP YOUR GAME WITH A PROFESSIONAL PRESENTATION
Lesson 12: The Digital You Tune-up
Lesson 13: The perfect work from home resume
Lesson 14: The perfect work from home cover letter
Lesson 15: Make yourself visible (resume and profile on website, google+, etc - reasons why such as google indexing, way to explain yourself, chance for other mediums such as video, portfolio, shows that you are familiar with web technology - after all you are working online)
STEP-BY-STEP: GET THE JOB YOU WANT (NOT THE ONE YOU HAPPEN TO GET)
Lesson 16: The critical step most people miss
Lesson 17: The recipe for the perfect first winning step
Lesson 18: The winning script for the perfect next winning step
Lesson 19: The follow up
Lesson 20: Greetings Employer, I'm the solution to all your needs
ACING THE INTERVIEW
Lesson 21: Congratulations! Now don't panic
Lesson 22: Questions you must ask every remote employer
Lesson 23: The video interview setup
Lesson 24: Sample interview and review
Lesson 25: The follow up details that count
PULL IT ALL TOGETHER
Lesson 26: Making it happen
Where to next
Frequently Asked Questions
Is this course really for me?
If you dream of working from home, then YES!
When does the course start and finish?
Each course session has a set start date but once your session starts, you can take up to 6 months to complete it. But after that, you still aren't on your own because along with the course you will gain access to the private Work From Home Webinars PRIVATE Facebook group and that never ends. If something bizarre happens in your life and you still need access to the course for longer than six months, contact me at
[email protected]
and I will work out a solution. I really am here to see you succeed.
Are there any other courses that I can bundle with this one?
How long do I have access to the course?
How does lifetime access sound? After enrolling, you have unlimited access to this course for as long as you like - across any and all devices you own.
What if I am unhappy with the course?
There's a 30 day money back promise! This course will deliver, but if you are unsatisfied with the results of the course after going through all lessons and completing all of the challenges, simply send your completed worksheet materials to
[email protected]
along with your request for a refund within 30 days after your initial purchase. I'll be happy to give you your money back. See complete details
here
.
Disclaimer
This course, offerings, school instructors and owner offer no guarantees about any outcomes as a result of taking this course. There are far too many factors involved for anyone to make such a claim in any course. If someone is making such a claim, you should really think twice about paying them money. They are just out to take advantage of you. I sincerely want to help you and this course is one of the best ways I know how. Also, I am not a lawyer so I can't provide legal advice in the course. Please don't ask about domestic or foreign employment law. Ask a qualified attorney.